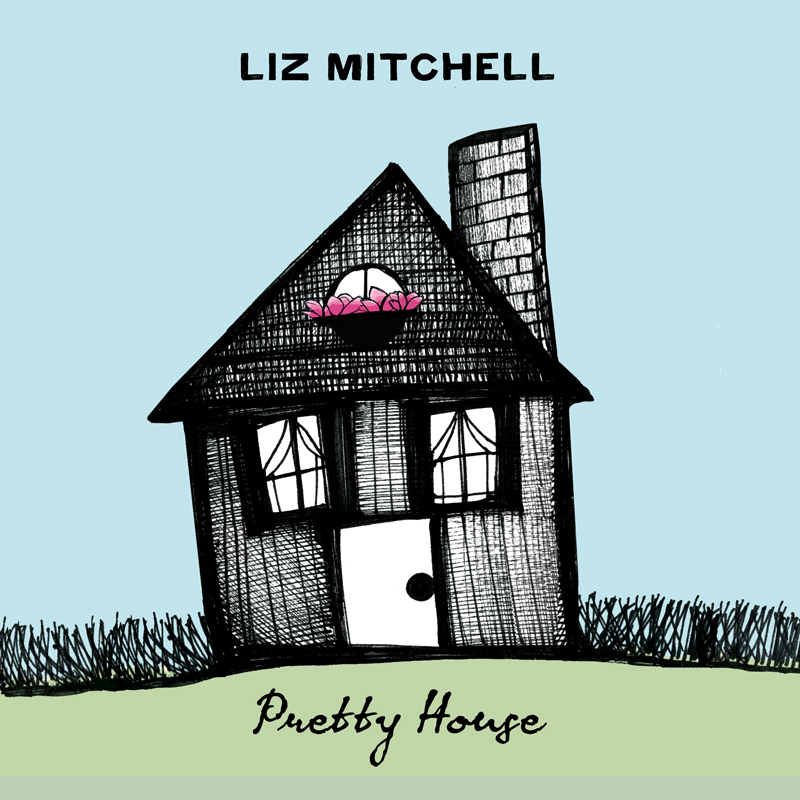 "To listen to Liz Mitchell's music is to listen to beautifully written stories set to mournful, soaring melodies and sung with a gorgeous voice that stuns and resonates. Her songs are both a lament and a true celebration of the precariousness of our lives."
Lily King (author Father of the Rain, The English Teacher)
Singer/Songwriter Liz Mitchell releases her second album Pretty House. Mitchell describes her sound as "not easily pigeonholed, but influenced by many people; Joni Mitchell, Dory Previn, Bonnie Raitt, Tori Amos, and Tom Waits, to name a few." Her resonant mezzo-soprano voice has been likened to a cross between Judy Collins and Joni Mitchell, with an expansive emotional and vocal range.
Mitchell has straddled the worlds of music and medicine for over 20 years, writing songs in time carved out between her family and working as an ER doctor. She released her first CD, not the whether of summer, in 2008 with many of the original songs being heard on radio stations throughout the US, Canada, Europe and Australia. Mitchell has won numerous songwriting awards including honorable mention in the 2011 International Song of the Year Competition, first place for "outstanding achievement in acoustic/folk" in the Great American Song Contest in 2009, second place in the 2008 Great Waters Folk Festival Songwriting Contest, and in the Song of the Year contests: honorable mention in 2009, runner up in 2008, and a recommended artist in 2006.
Pretty House showcases Mitchell's ability to draw the listener in with a voice that ranges from soft and dreamy to soaring, with carefully crafted lyrics that speak from the heart. Her characters are uniquely formed from her perspective as an ER doctor, but are universal in the shared experiences of life, love, and longing. Tracks such as "Rain Came Down" and "Tommy and Angela" bring a full range of emotion in smooth vocal lines, contrasting dynamics, and provocative lyrics. Pretty House's production moves from spare solo piano and voice ("Say Goodbye") to lush orchestral swells ("In My Dreams," "Rain Came Down"), and features the award-winning cello of Kristen Miller, the legendary clarinet of Billy Novick (Leon Redbone, Jonathan Edwards, Susan Werner), and upright bassist Paul Kochanski (Resophonics, Swinging Steaks). Joyce Andersen, John Curtis, Akane Setiawan, Barry Michaud, and Tom Eaton fill out the roster of musicians.
Pretty House was produced by Tom Eaton (Vance Gilbert, Ellis Paul, Melissa Ferrick) and recorded at Will Ackerman's Imaginary Road Studios in Vermont and Universal Noise Storage in Newburyport, MA.
listen to samples and/or buy "pretty house" securely on-line from cd baby